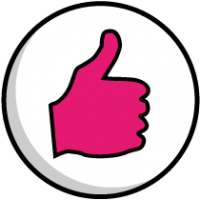 ACT
Everyone can act in a way that will help put a stop to human trafficking and exploitation.
Everyone can act in a way that will help put a stop to human trafficking and exploitation. For example, if you are a domestic worker seeking a position abroad, you can follow steps to ensure you don't put yourself in a situation where you are vulnerable to becoming a victim. If you are a consumer, you can choose to make informed decisions about the products and services you buy in order to create an economy where human traffickers do not thrive.
Here are some steps you can take to help stop human trafficking:

Human Trafficking is the buying and selling of men, women and children within and across borders in order to exploit them for money.
Tips for Travelers and Consumers
Human trafficking exists because of the demand for cheap goods, cheap labour and paid sex. The choices we make as travellers and consumers can help fuel or fight human trafficking and exploitation.
• Call a local hotline or the police if you see someone who you suspect may have been trafficked or who is being forced to work.
• Never buy goods from children selling on the street. Consider instead to give to an organisation that supports street children.
• Support businesses like tour companies and hotels that have child protection standards and practices in place.
• Be aware of where the goods you buy come from and what the working conditions are like for the employees.
• Get the name of the recruiter and ask to see his or her ID.
• Get information about the job including the conditions of the work such as pay, location and hours. If the recruiter won't answer your questions then he or she is not someone you should trust.
• Take your time before making a decision. Visit local job resource centres and check government business registries to make sure the recruiter's company is legitimate.
• Before you sign a contract, make sure you have read and understood it.
• Memorize a hotline number and save it in your phone case you need help.
• Keep identification with you at all times and leave copies at home with your family or a trusted friend.
• Make sure you have enough money to get you where you're going and to get back.
• Build a support network. Make plans for how you will stay in touch with your family and friends, and find out who you can contact at your destination for assistance.
Online media is a great tool to support and mobilize people to take action in the fight against human trafficking, but it is also a tool used by traffickers and criminals to recruit victims. Follow these tips to protect yourself:
• Protect your private information. Never share your password, and only give your phone number and email address to people you trust.
• If you are planning to meet someone that you have met online, in-person, be sure to take a friend with you and choose somewhere busy to meet during the day.
• Think twice about posting personal photos. Once you post a photo online, it's there for life (even it you delete it later).
• Don't share personal information with strangers; they might not be who they say they are.
• If you are being harassed online, you can: 1) Tell someone you trust; 2) Change your password if you think someone has been accessing your email or online accounts; 3) Use your account settings to block or report people on social media; and 4) Call the police if you are receiving threatening messages and feel in danger.