Cho Zin's story: Working for her daughter's future
After her husband died, Cho Zin moved to Yangon to work in a toy factory to support the education of her daughter, Khet Khet Su.
Will Khet Khet Su's grandma be able to manage the money sent home by Cho Zin and help her granddaughter achieve her dream of becoming a teacher?
Zayar Htun's story: Preparing to move for work
Zayar Htun wants to move abroad, but is worried about being cheated by brokers. He finds reliable information about safely working abroad at a Migrant Resource Centre.
A broker cheated Kyawn Lin out of all his money. What advice does he have for Zayar Htun?
Yinmay Zaw's story: Adventures in another country
Before migrating, Yinmay Zaw got as much information as she could and is looking forward to a bright future.
Yinmay Zaw's father misses her and her sisters terribly, but he supported their dreams and she would not be as safe as she is now without his help.
Nay Lin's story: Staying safe abroad
Nay Lin used what he learned during pre-departure training to ensure that he didn't get exploited by his employer.
Nay Lin's mother supported her son's decision to work abroad and migrate safely through the official route.
Migrant Resource Centres supported by IOM will provide a space for people thinking of migrating to talk about their problems, consult and find information on:
Recruitment procedure, agencies, agents and service charges.

Rights and obligations of migrant workers.

Rules and regulations of governments overseas.

Terms and conditions of local and international job offers.

Migrant support services, locally and internationally.

A complaints mechanism·

Skill trainings.
DO YOU KNOW THESE 10 TYPES OF EXPLOITATION?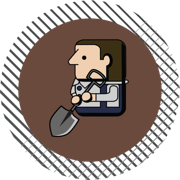 FORCED LABOUR
Forced labour is a common way of exploiting human trafficking victims. It is when violence or intimidation is used to make someone work against his or her will.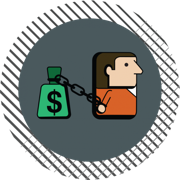 DEBT BONDAGE
Debt bondage is when someone is forced to pay off a loan by working for little or no salary. The work performed to pay off the debt greatly exceeds the worth of the initial loan.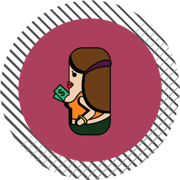 TRAFFICKING FOR SEXUAL EXPLOITATION
Trafficking for sexual exploitation is when someone benefits financially or otherwise through the recruitment, transfer or receipt of another person who is forced, deceived or threatened into sexual acts.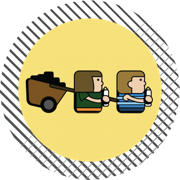 CHILD LABOUR
Trafficking in children (under the age of 18) is the recruitment, transferring, transporting, harboring or receiving of children for the purpose of exploitation of any kind.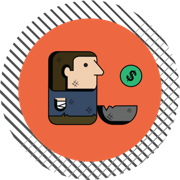 FORCED BEGGING
Some beggars are being forced to beg by others. They have to hand over all or most of their earnings to the person who is forcing them to beg.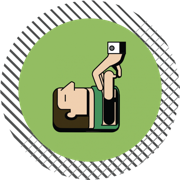 TRAFFICKING FOR ORGAN REMOVAL
Trafficking for organ removal is an individual being trafficked for the purpose of removing their organ(s), whereas organ trafficking is the illegal buying and selling of organs.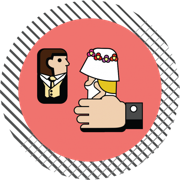 FORCED MARRIAGE
People can be forced, coerced, threatened or tricked into marrying someone without their informed consent. Forced marriage is a form of exploitation in the trafficking process.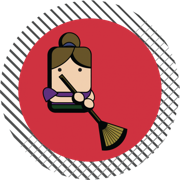 TRAFFICKING IN DOMESTIC WORK
An estimated 1.9 million of the domestic workers in Asia Pacific are being exploited.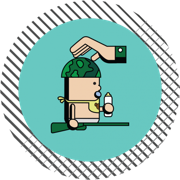 CHILD SOLDIERS
Child soldiers are children (under the age of 18) recruited to fight in conflicts, act as porters, couriers, spies, guards, suicide bombers or human shields for an armed group.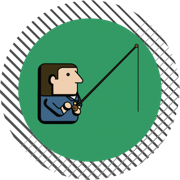 TRAFFICKING IN FISHING
More and more, fishing vessels and crew need to go far from coasts to reach abundant fishing grounds. This isolation makes it easier to exploit workers.
What is Human

Trafficking?
Human trafficking doesn't happen all at once. It's a process of three elements: Act, Means and Purpose.
A valid passport, visa and work permit are important if you want to migrate safely.
Human trafficking in the fishing industry is an awful problem. We worked with celebrities to uncover this truth.
Resources for practitioners